Suspension Lift Kits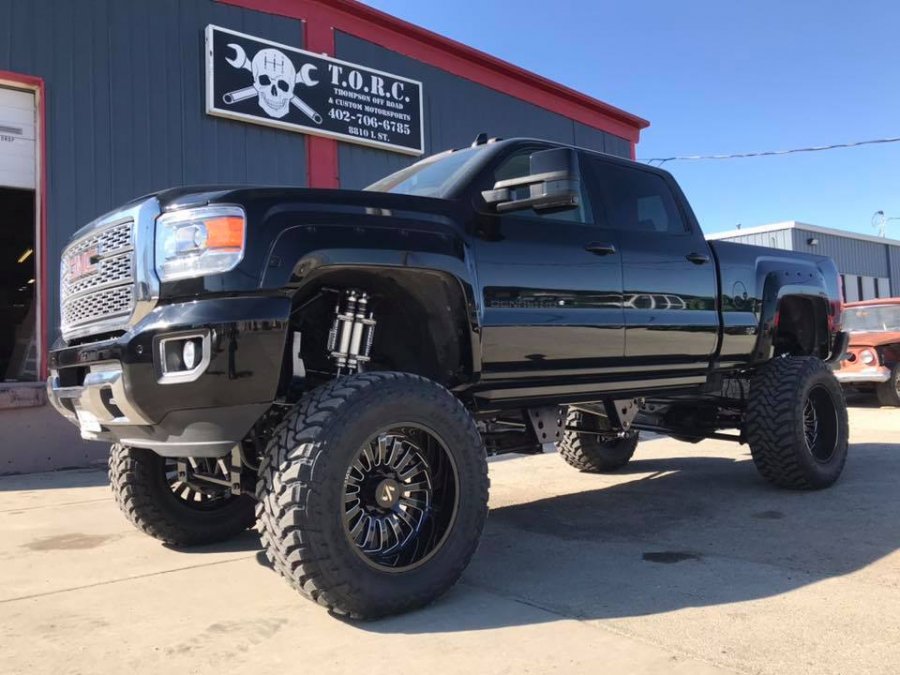 Suspension lift kits can transform the appearance of your truck and give you the option of adding larger wheels for off-road driving.
TORC Motorsports sells most major brands of lifts and leveling kits and installs them with expert care. We have all the products that keep you riding high.
Our Wide Range of Lift Kits:
Leveling kits
Suspension lift kits
Jeep short arm kits
Jeep long arm kits
Body lift kits for almost every vehicle
Customize and Upgrade Your Vehicle
Most vehicles experience decreased fuel efficiency because the factory gears are not designed to power the huge tires installed after suspension.
TORC Motorsports gear ratio change can restore power and improve fuel economy. Learn more about our gear and axle upgrades. Count on us to mount and balance any tire or rim.
At TORC Motorsports, your complete automotive care center in Omaha, NE we install only quality replacement parts. Give us a call and let us help keep you safely and economically on the road. We serve Omaha and the surrounding areas, such as Gretna, Papillon, Bellevue, Boys Town and more.